Palliative care in Patna, Bihar, India
To date, this remains poorly developed, despite efforts of Dr Rajesh Singh and colleagues at the Regional Cancer Centre, to raise awareness of palliative care and promote developments at the Indira Gandhi Institute of Medical Sciences, Patna.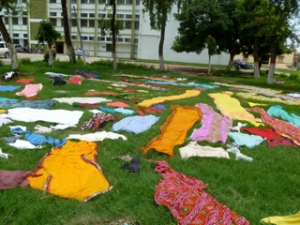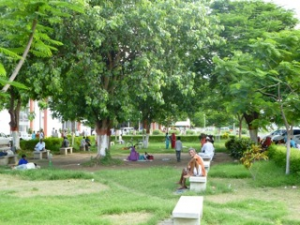 Dr Rajesh is the secretary of the East Oncology Group and is organising an annual conference ONCOCON 2015 in August in Patna. Dr Spruyt has agreed to attend and speak on Palliative Care at this meeting which will be attended by over 100 oncologists and allied specialists from different parts of India as well as other international speakers.
In addition, Dr Rajesh hopes that with the expansion of the RCC unit as the state of Bihar cancer centre, that palliative care development will be strongly supported also. Given the multiple needs on all fronts of health care in Bihar, cancer services compete for resources and administrative attention and progress is slow at present.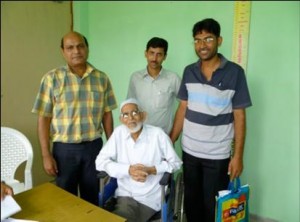 Dr Rajesh Singh with elderly patient and family, Palliative Care OPD, IGIMS, Patna, 2011