Palliative Care Australia Inaugural Award for Innovation in Palliative care for Project Hamrahi
At the Gala dinner of the Palliative Care Australia (PCA) conference on the 3rd September, Project Hamrahi was awarded the Innovation in Palliative Care award by PCA. This honour acknowledges the importance of this project as a means of connecting palliative care services across borders and sharing knowledge, expertise, ideas and compassion.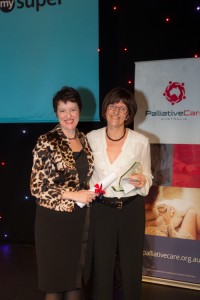 To date, most links have been established with new services in India and Australian doctor-nurse teams, however we hope that such links might be established with other countries as requested.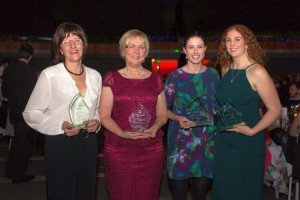 Dr Odette Spruyt with other recipients of PCA awards