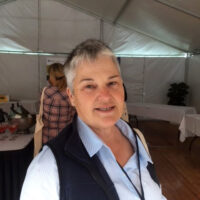 Hi, I'm Sandi
For the last ten years I have worked as a Palliative Care Nurse in the community of Wagga Wagga.  Previously I was a community nurse and before that as a Dental Therapist in South Australia and NSW.
I have been privileged to volunteer in small villages in Nepal as a Dental Therapist with a Rotary Program.   I have also spent time in the remote communities in Northern Territory delivering healthcare. More recently I have traveled to Cambodia on several occasion with a local charity based in Wagga. We have built two schools, educated the staff and provide ongoing support to the schools with mentoring and fundraising for school supplies and uniforms. This has been a very rewarding experience with one of the  first students commencing university this year.
My reason for volunteering for Project Hamarahi is the privilege of being able to share experiences and information that benefits both the mentors and those receiving the mentoring. Having traveled in India and other developing countries, I have gained an understanding of the sometimes difficult conditions in which people live but also the strength derived from family structures and communities.
I am looking forward to being a mentor in Project Hamrahi as I believe everybody gains when we share knowledge.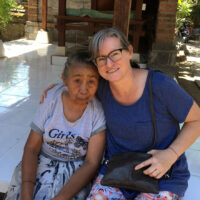 Hi, I'm Toni and I have been working as a registered nurse in regional NSW for the past 28 years. My nursing career has taken a few twists and turns over the years, with the past ten years spent with the community palliative care team. I have also spent three years working as a Funeral Director. Part of my role has included mentoring new staff, educating medical students and demystifying death and dying within our community. I am passionate about facilitating patient and carer empowerment in end of life care and will be forever grateful to those families who have allowed me into their lives during such a sacred time.
Why APLI:
Well, I have reached a time in my life where my children are more independent, allowing me the time to focus on projects outside my own community. A recent encounter in Indonesia inspired me to contribute more to developing communities. India has always fascinated me and a conversation with a work colleague, and APLI member Sarah, convinced me to jump on board. I look forward to learning and sharing knowledge with like-minded people to achieve the common goal of relieving suffering, creating connection and friendships.
*Information shown above is correct at the time of publishing to the website.